Some texture is born. Some texture is created. Whether you're born with kinky, curly, wavy or otherwise spirited hair, or if you damage your hair with heat styling, coloring, etc., or if your hair changes when hormones do, what you end up with is textured hair.
Here's a list of the most common types of textured hair challenges…
Naturally Curly Hair Challenge: Dry, Dull and Frizz
My friend Jenny was born with a mass of golden auburn ringlets a la Botticelli's Birth of Venus — beautiful textured hair. My friend Nikia has naturally curly kinky hair, and she constantly fights dryness. You see a lot of letters and numbers that "code" curly hair types, but they all have one thing in common: they tend to be dry because hairs natural oils (sebum) moves slower over the curl pattern because of all of the twists and turns.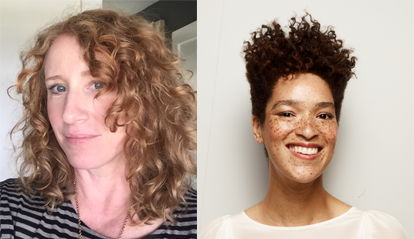 Mixed Texture Hair Challenge: Dry, Dull and Rigid
My friend Viola has a black Nigerian mom and a white Canadian dad. She's got at least three different curl patterns on any given day (more if it's a really humid day!). Finding hair products that work for one type of textured hair is hard enough, but three??? That's the problem with most hair care today—it's designed for a single hair challenge. When you're blessed with two or more textures, you need products as flexible as your hair pattern, but it's not as easy as it sounds.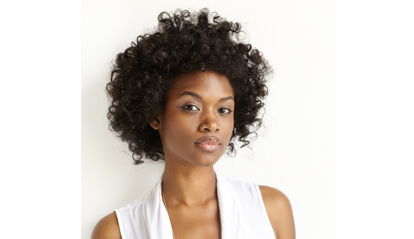 Environmental Damage Hair Challenge: Dry, Frizz and Dull
My friend Dax is a professional surfer. She makes her living submerged in salty ocean water that requires her to wash it more often than she'd like. Probably the least understood texture category, environmentally damaged hair is created by rapid temperature and humidity changes such as walking into an air-conditioned room on a hot day or a heated room on a cold day as well as extended sun exposure. Environmental hair texture is also most often experienced by people who regularly swim in a pool or the ocean or participate in outdoor sports without head covering such as hats or scarves.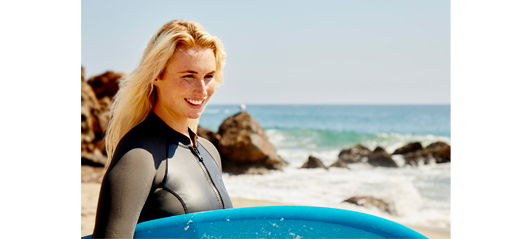 Why Does Textured Hair Have Special Needs?
Have you ever tried to cut your steak with a butter knife or start your car with your house key? There are some things that require the right tools. Substitutions just won't work. When you have the right tools, suddenly the job of managing unruly hair becomes easy and inspiring. Enter Free Your Mane.
Specially formulated with African Baobab Oil, Free Your Mane's collection of textured hair solutions work across traditional curl coding because it addresses the core issue—texture—rather than curl pattern. Every Free Your Mane product is also sulfate free, paraben free, phthalate free and cruelty free, so you know you're using something that not only makes your hair look good, but is good for you, too.
Not sure what your hair challenge is? Take the quiz!